Yearbook - high school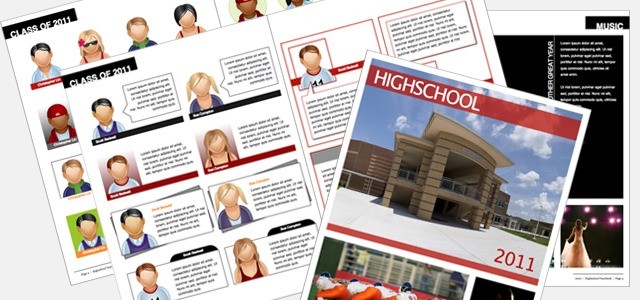 Author: iStudio
File size: 14.4 MB
Page size: 8.5 x 11"
Just download, edit and print!
After downloading a template zip file to your computer simply double click it to unzip the iStudio Publisher template.
The templates are supplied in the standard iStudio Publisher file format and can be edited just like any other iStudio Publisher document. All areas of the files are fully editable as if you created them from scratch.
Make as many changes as you like - add or replace pictures, change colors, move, scale and crop graphics, change the fonts and replace the filler text with your own copy.
There's no limit - be as creative as you like and don't worry, if you mess up and want to start over, just download the template again!
When you're finished, print your design on your own color printer or export as a PDF.
The templates have been created with high resolution images ready for high quality color printing.