We recently launched a series of iStudio Publisher tips and tricks via Facebook and Twitter, aimed at providing you with small nuggets of information to really speed up your productivity and workflow.
Over the coming weeks we'll be tweeting and posting these on a regular basis, so if you're interested in receiving them head over to our Facebook and Twitter pages and Like/Follow us. Look out for #iStudioTips.
Here's one we posted earlier…
Here's a tip to really speed up your workflow with iStudio Publisher. At the bottom left of each document window you'll find the zoom controls. To quickly zoom in to one or more selected shapes for detailed examination or editing, click the "Zoom to Selected Shapes" icon.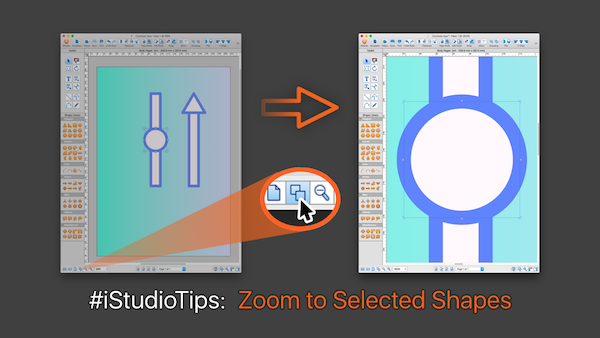 If you find these tips useful, please let us know and we'll keep them coming. We'd love to hear what you think!