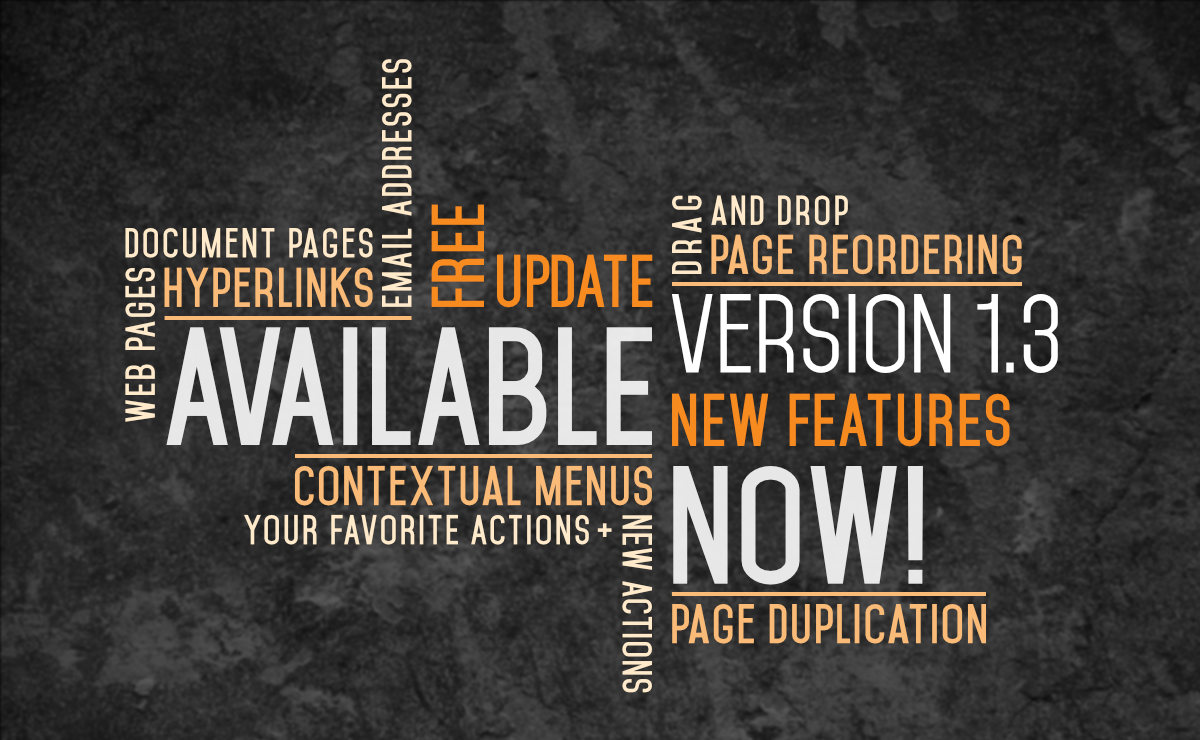 We're proud to announce the release of iStudio Publisher 1.3 as a free update! It's taken longer than we hoped, but we're really excited about the new additions and think you'll love them too.
(Updated February 14, 2017) iStudio Publisher is available as an App Store Edition (from the Mac App Store) and a Website Download Edition (includes all licensing options we sell from our website store). You will need to update whichever edition you're using.
You can update the App Store Edition via the App Store, or update the Website Download Edition by checking for updates via the Help menu, or by downloading a fresh copy.
iStudio Publisher 1.3 is a huge update with lots of great new features and improvements. Here are some of the highlights:
Hyperlinks
Support for hyperlinks has been the most requested feature. In iStudio Publisher 1.3 you can setup links from text or shapes. The link destination can be internal document pages, external web pages, files and email addresses. We've also included the ability to setup a destination URL manually if you have custom requirements.
Generated PDFs contain the embedded links, and you can test the links from within iStudio Publisher.
Page and Spread Reordering
This is another commonly requested addition. Using the new Thumbnails window you can drag pages or spreads to reorder them in your document. We've also provided manual controls to achieve the same thing.
Page and Spread Duplication
This feature is a real productivity booster. Duplicate whole pages or spreads, including all of their content, with a single action.
Contextual Menus
Version 1.3 provides several contextual menus containing all of your favourite actions. Plus, we've added a few more actions that we think you'll enjoy.
Recent Fonts List
And the existing fonts list has also been improved in several ways.
Here's a full list of what's new in this release.
We've listened closely to your feedback, and iStudio Publisher 1.3 includes several of the most frequently requested features. A huge thank you for all of your kind words, comments and suggestions!
For the latest news connect with us on Twitter and Facebook.
We hope you enjoy using iStudio Publisher 1.3!
Best wishes from the iStudio Team