Using the new Corner Inspector you can have a lot of fun and get creative at the same time.
Start with one of the library shapes (or create your own), then experiment with the corner settings.
For the best looking best results, try filling the shapes with gradient color and turning the stroke off.
The loop styles provide loads of creative possibilities when combined with regular shapes. Boost the corner size up to make interference patterns.
Here's a collection of examples that each took literally seconds to make!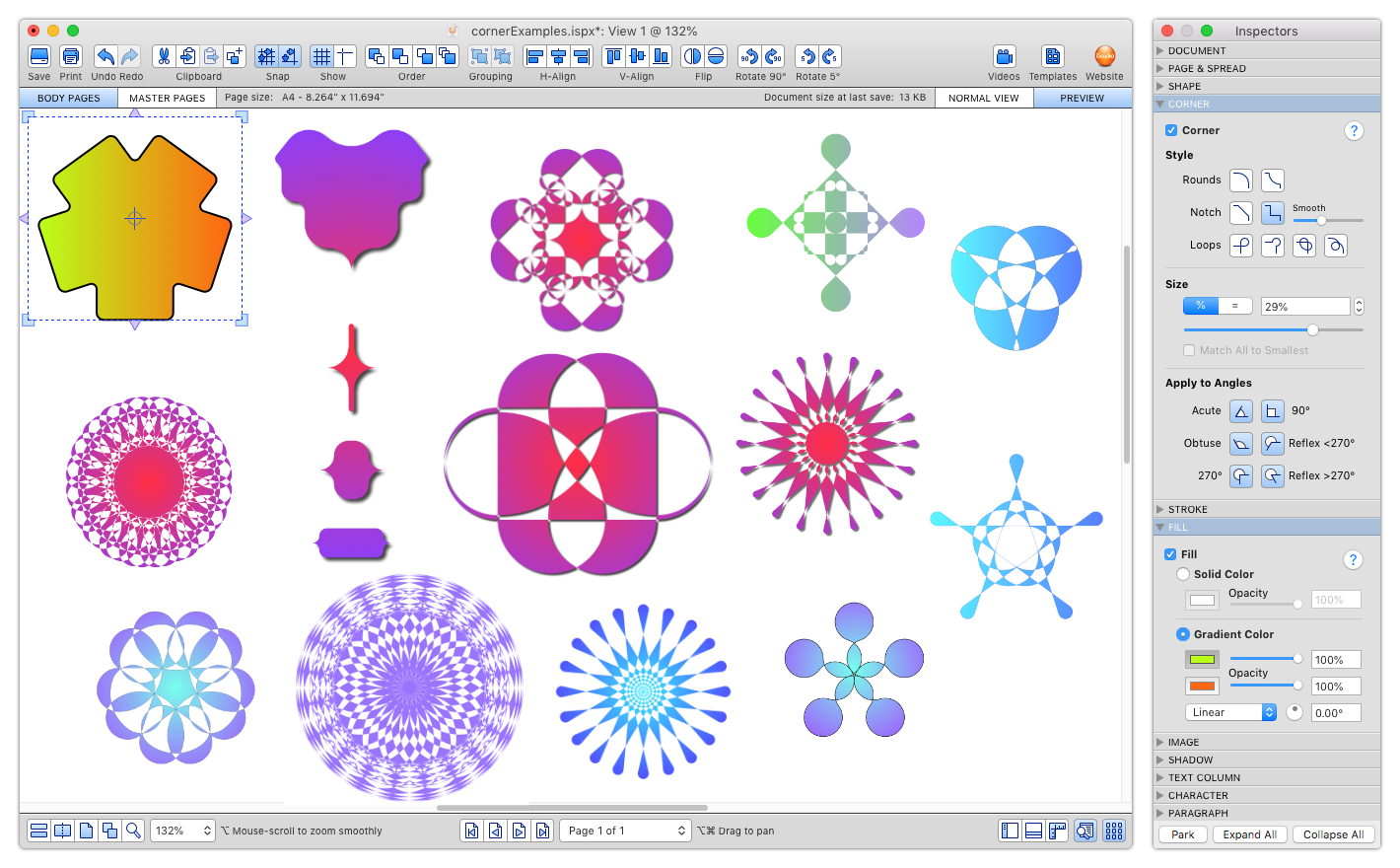 So get creating, and if you design something exciting then be sure to send us a screenshot or an ispx file.
The Corner Inspector is just one of many exciting additions and improvements introduced in version 1.4.1. Here's a full list of what's new in 1.4.1.
For the latest news connect with us on Twitter and Facebook.
Have fun. The iStudio Team.