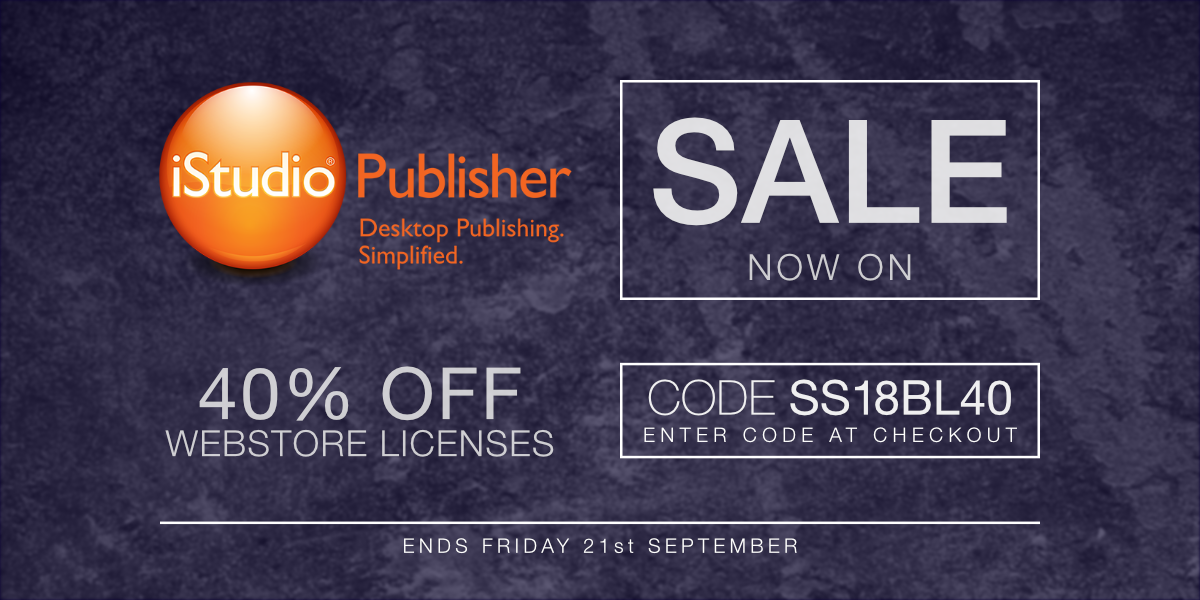 In Education?
Are you a student? Do you work in education? This sale gives you an EXTRA 40% OFF the educational price.
Contact us for volume discounts, available for schools, colleges and universities.
Lost License?
Have you purchased iStudio Publisher, but lost your license?
All purchased licenses can still be used with the latest version of iStudio Publisher, even licenses from 2009!
iStudio Publisher is available as an App Store Edition (from the Mac App Store) and a Website Download Edition (includes all licensing options we sell from our website store). You will need to install whichever edition you have purchased.
To install the App Store Edition it's necessary to sign in to the App Store with the same Apple ID you used for the original purchase.
If you purchased the Website Download Edition and your existing computer breaks or becomes inaccessible contact us and we can reset your License Activation Code.
For the latest news connect with us on Twitter and Facebook.
Happy publishing! The iStudio Team.