iStudio Publisher is a perfect tool for adding more information to existing PDFs.
Use Case 1: Most people have at some time been emailed a PDF form to fill in and send back. Unless it's one of those electronically fillable forms this can mean resorting to a cumbersome process of printing out a copy, filling it in with a pen(!), and scanning a new PDF to email back. It's so much easier to keep everything electronic and add the required information using iStudio.
Use Case 2: iStudio Publisher can be used to add hyperlinks to any text, shapes, images, or page areas of any shape within an existing PDF. This is an ideal way of enhancing PDFs that will be viewed electronically and which were created by an app not capable of adding hyperlinks, or if the link destination wasn't known when the PDF was created.
Here are the easy steps required to add new information and hyperlinks to an existing PDF…
Step 1: Create a new iStudio document with a page size that matches the PDF page size.
Step 2: Insert a PDF into iStudio, either via the menu option Insert > PDF, or by dragging it from your Desktop or other Finder folder. PDFs are always inserted at full size, which means the only fine-tuning required is to align the PDF with the page.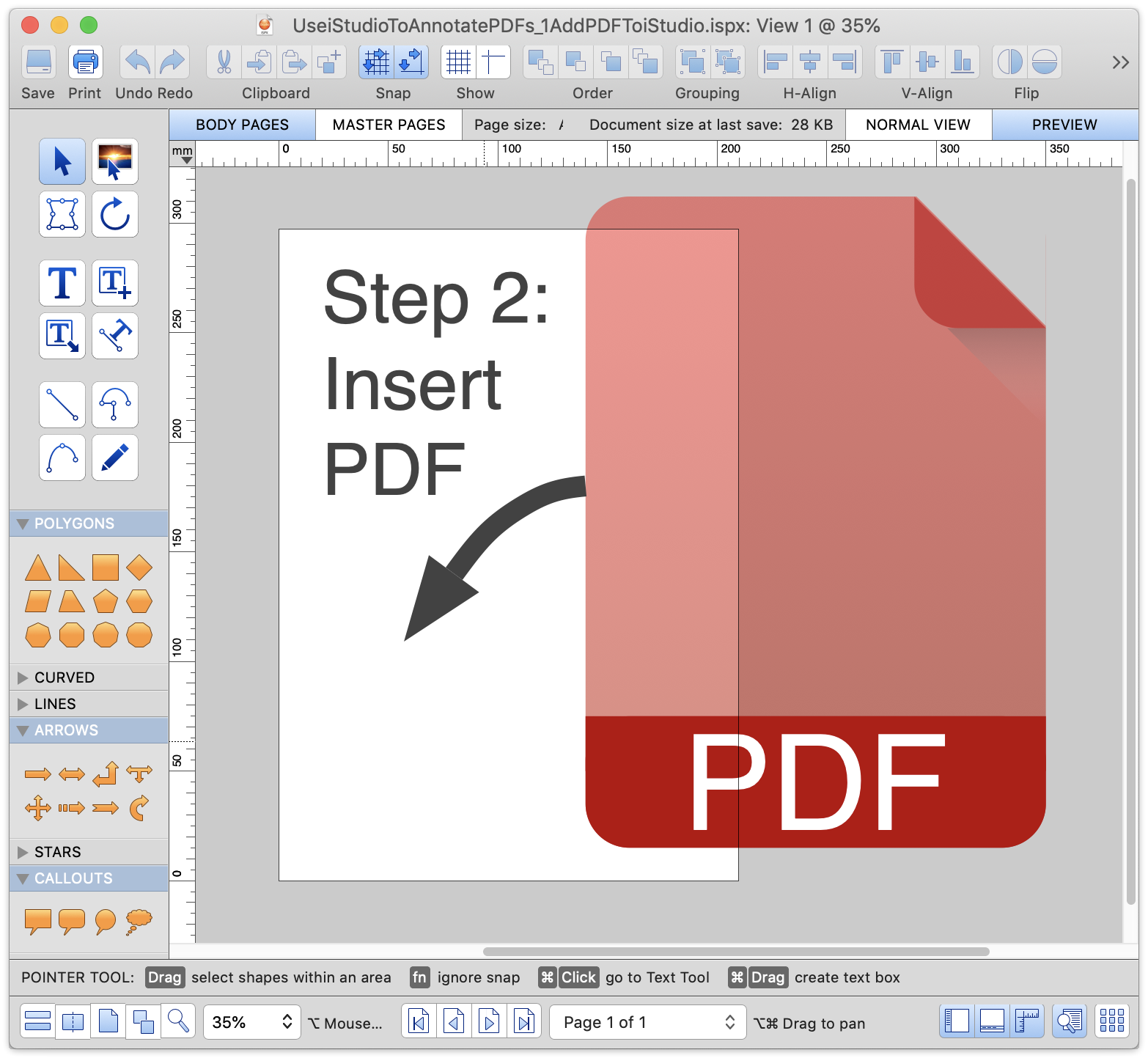 Step 3: Annotate the PDF with text, shapes and images.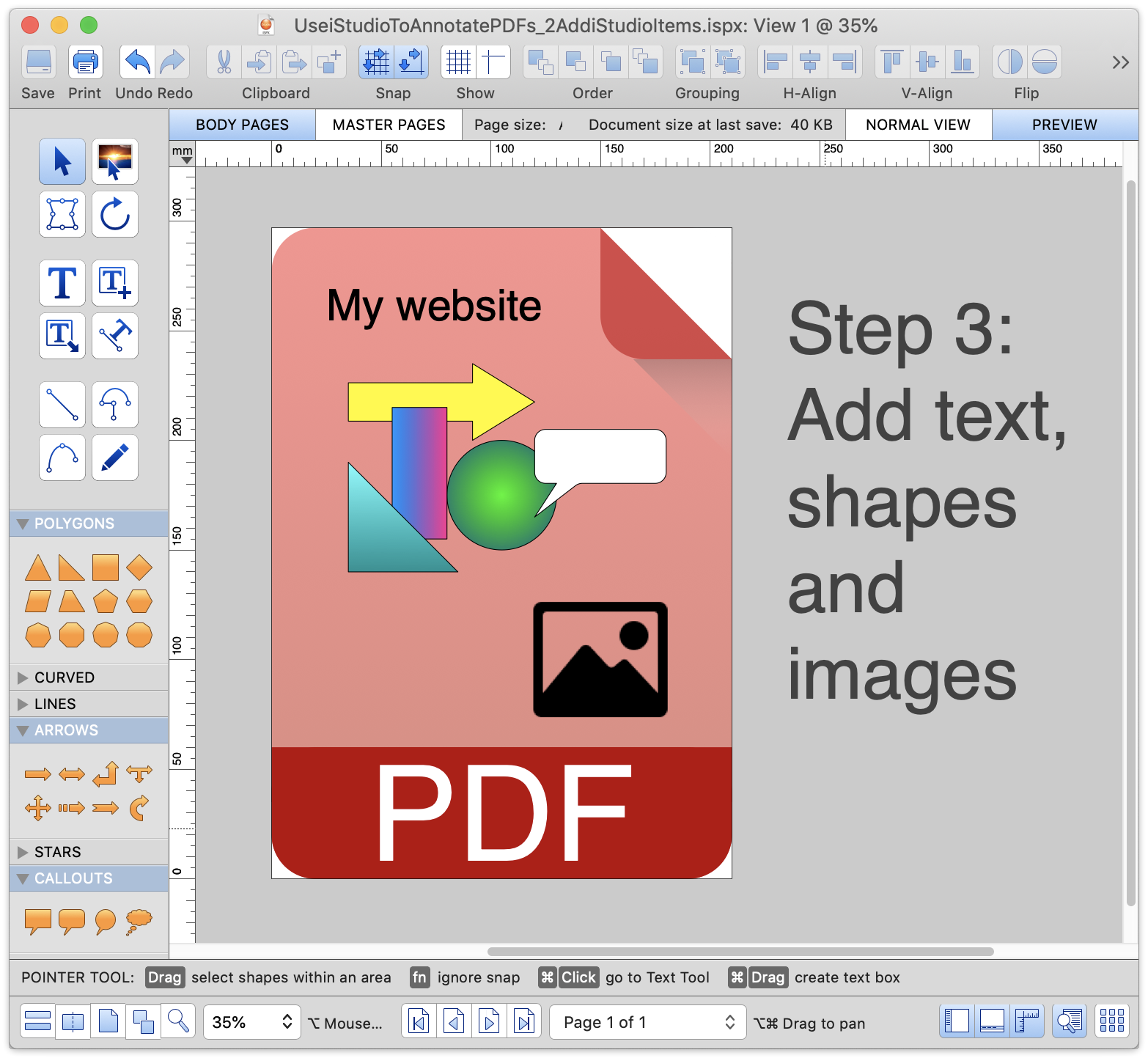 Step 4: Add hyperlinks to any of these items. The following screenshot shows a hyperlink being added to the "My Website" text: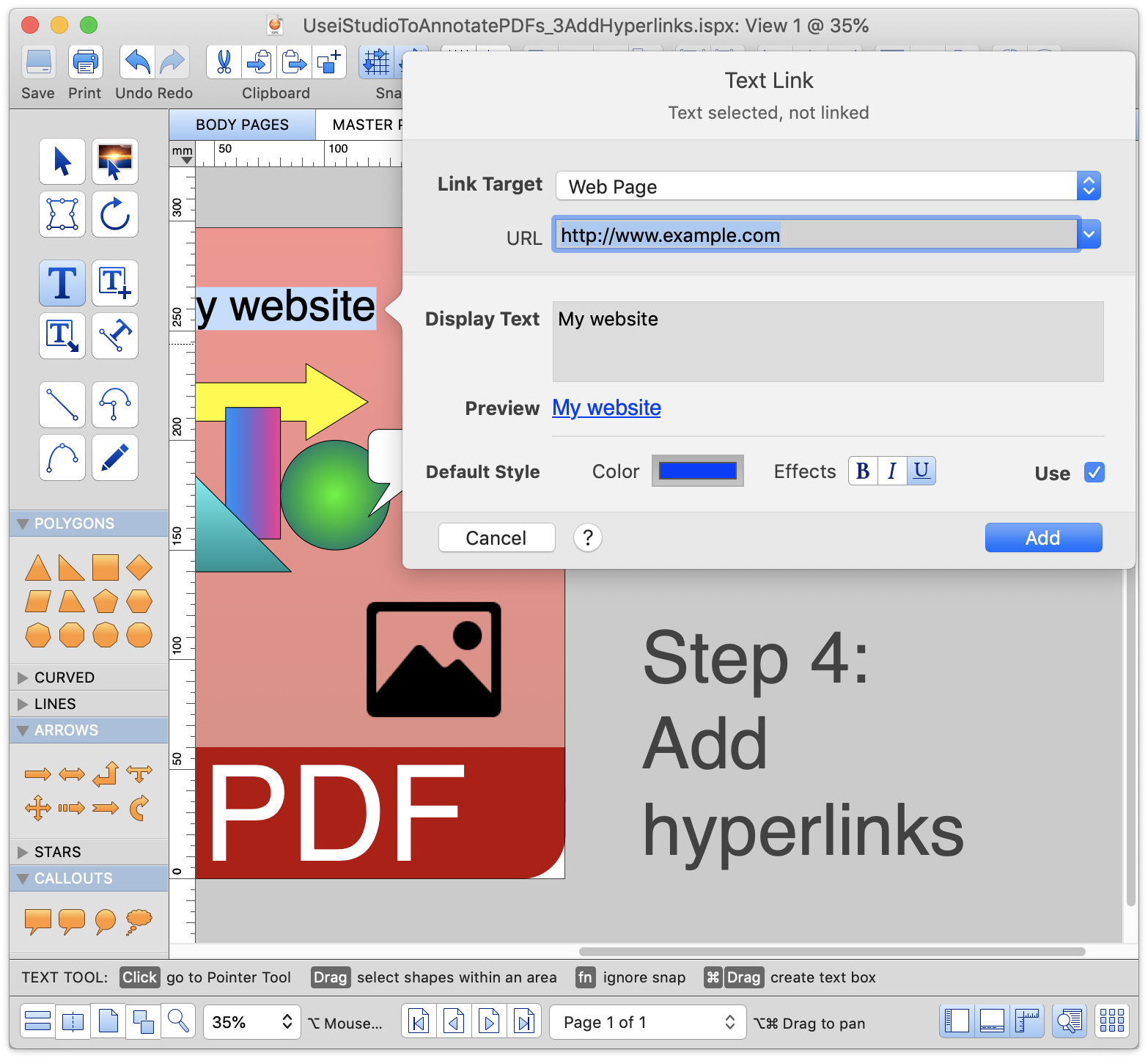 Step 5: Save your iStudio document and choose menu option File > Export as PDF to export a new PDF with the annotations and hyperlinks included.
Happy PDF-ing! The iStudio Team.